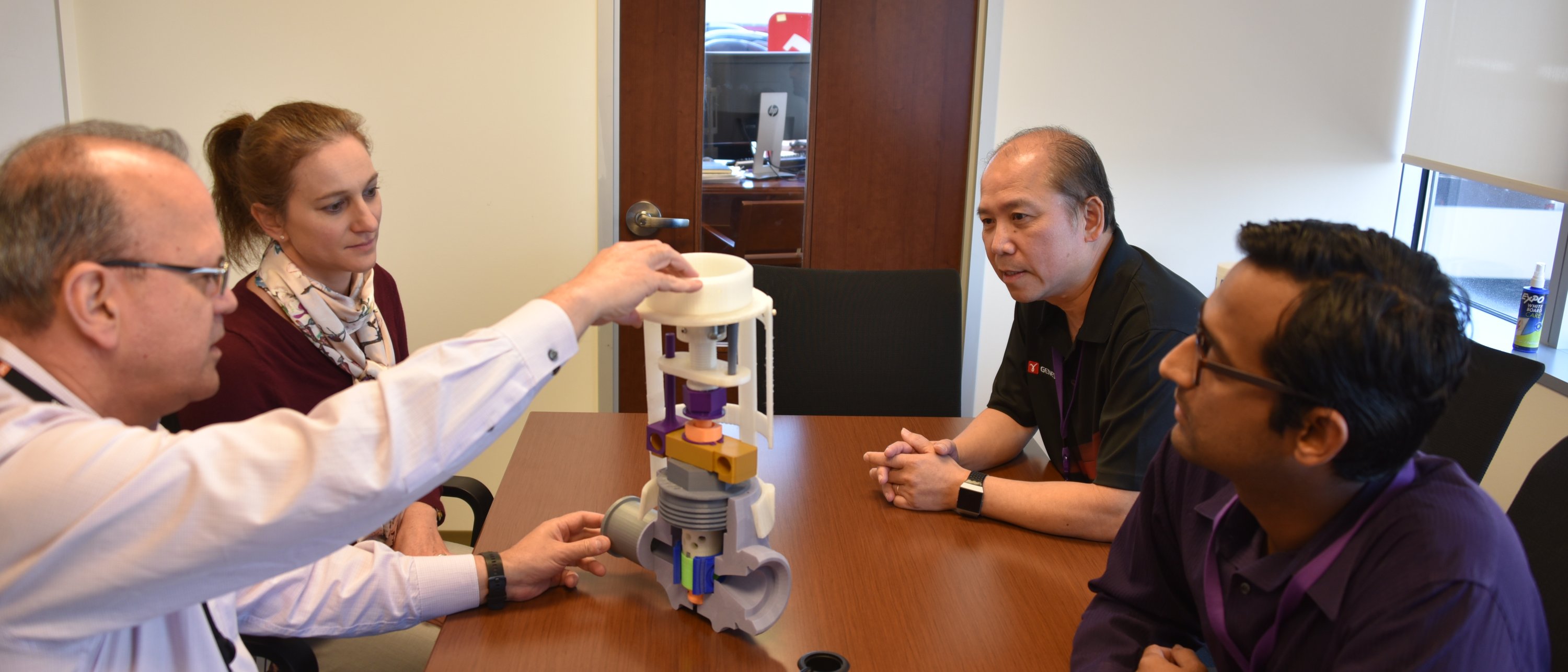 Advanced Structural Analysis
Genesis offers advanced analysis consultancy services tailored to the oil and gas sector. Our experienced engineers apply advanced numerical models and software to predict and mitigate events where abnormal or accidental loads are applied to structures or where structural capacity is degraded due to fatigue, corrosion or abnormal events.
Our engineers have an extensive background in extreme loading analysis and non-linear structural behaviour.  
They are accustomed to solving some of the energy industry's most challenging structural problems, supporting optimisation of structural design and maximising the potential of existing platforms. 
Our engineering support to clients in upstream areas includes: 
Pushover ultimate strength analysis of offshore structures 

Abnormal load assessment including wave-in-deck and wave slamming on fixed and floating units

Fatigue/fracture – structural response under cyclic loads

Assessment of existing structures, life extension studies

Creation of a digital twin and incorporation of structural monitoring

Blast response assessments and designs to offshore facilities

Fire loading and response assessment and design to offshore facilities

Passive Fire Protection (PFP) optimisation to offshore facilities

Seismic response assessment for offshore structures including fixed jackets and subsea structures

Strengthening, modification, repair and retrofit design

Dropped object assessment and mitigation studies of topsides and subsea structures

Ship collision impact assessments 

Offshore wind turbine load analysis

Fluid structure interaction, coupled finite element and computational fluid dynamic analysis.
Downstream expertise includes: 
Facility siting studies (in accordance with API 752 and 753) 

Blast/fire response assessments, retrofit and designs to petrochemical facilities

Seismic analysis/hurricane assessment of buildings, equipment and storage tanks

Blast resistant modular building design

Blast and fire testing