Thursday, January 21, 2021
Tim Rattray Award 2020
Tim Rattray was a young up and coming Process Engineer in the London office, his sad and premature death in 2005 shocked us all. He was a cheeky chap and very popular with a lot of good friends in Genesis who still work with us today.
Genesis decided a fitting tribute would be an award for the best performance by a Junior Engineer each calendar year. As 2020 was the 15th anniversary of Tim's passing, we decided to expand the criteria to include all Junior Engineers within the UK Operating Centre to include our colleagues in Aberdeen, Norway and Kazakhstan. The award aims to recognise the hard work, dedication and enthusiasm of our young engineers, and those who go the extra mile.
As expected with the much larger team it was incredibly hard to select the winning candidate, after much discussion four fantastic engineers have been recognised as standout performers in 2020. Meet our winners:
Annalisa Vagnetti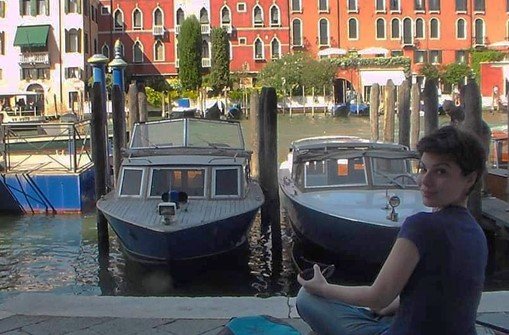 Bio: I graduated from the University of Naples Federico II in Italy in 2017 and I joined Genesis in September 2019 as a Technical Safety & Risk Engineer. I work on a wide range of studies from Process Safety to RAM and Functional Safety in both the traditional fuels and in the energy transition fields. In 2020 I have expanded my knowledge of the use of blue and green hydrogen as energy vectors.  I have a passion for encouraging young students and particularly girls in studying STEM subjects. Being a STEM Ambassador taught me how inspirational it is to see talents in others, I believe that this award is a victory for all women studying and working in STEM. Genesis promotes my development as a professional and as a person, the company has a diversified portfolio and a global footprint; all these characteristics reflect very well my belief that talent has no boundaries.
2020 achievements: Annalisa has been supporting the team's development of Energy Transition project support capabilities. She has implemented the acquired knowledge, supporting CCS and hydrogen projects. She has grown into an excellent ambassador for Genesis, being actively involved in the 'Inspiring Future Generations' initiative. She has supported school visit activities and officially became a Role Model for WISE. WISE aims to encourage young girls to study STEM subjects and to pursue a career in STEM. Annalisa also acts as a point of contact for the IChemE Safety Centre.
Congratulations Annalisa, well-deserved award winner!
Jamie Fenty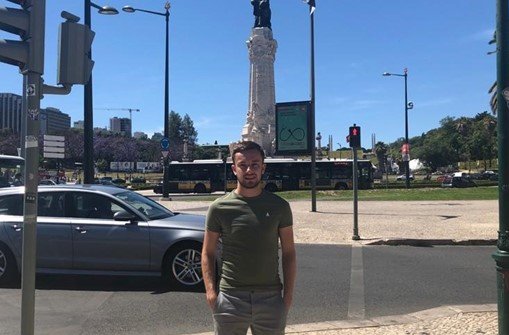 Bio: I graduated from Heriot-Watt University in June 2019 with a Master's in Chemical Engineering with Energy Engineering. I then started with Genesis in August 2019 as a graduate process engineer, based in the Aberdeen office. For the majority of my time within the company, I have been part of the Aberdeen Advanced Simulation Team where I have been involved in several projects involving development and use of proprietary dynamic models, mercury partitioning and adsorption studies and R&D projects. Being a part of this team has helped me develop a passion for modelling and simulation and also digitalisation methods such as using Python script and visualisation tools to improve the efficiency of data analysis processes. Genesis has been a great place to start my career and has given me opportunities and exposure to projects that I did not expect as a new graduate and has given me the platform to earn this fantastic award. The company places a large focus on graduate development which is highly important to me and is full of amazing people who are a pleasure to work with on a daily basis!
2020 achievements: Jamie has worked on a number of mercury modelling projects this year that are at the leading edge of Genesis' technical capability. He is passionate about sharing knowledge and has created learning materials for the various modelling work he has performed. He has attended multiple careers events for students, inspiring the next generation of engineers. Jamie is proactive in adopting new ways of working, such as creating tools to speed up data processing from PI data historians for all engineers to use.
Congratulations Jamie, well-deserved award winner!
Luis J. Perez Calderon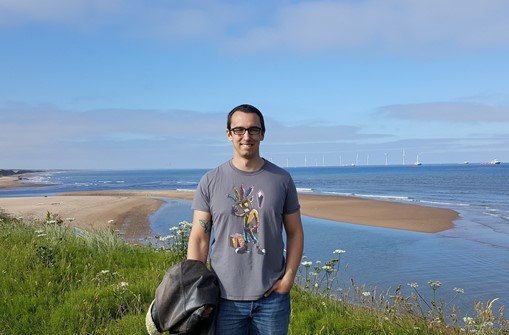 Luis Bio: I graduated with a PhD in Environmental Chemistry and Microbiology from the University of Aberdeen in 2018 and joined Genesis in 2019. I work in the Environmental Advisory Services team undertaking modelling of oil spills, produced water discharges, underwater noise, and atmospheric dispersion of pollutants to inform various environmental assessments for the Energy industry. There are two things in particular that I like about Genesis. The first is being part of a very friendly and highly skilled team, the human capital at Genesis is exceptional. Secondly, I enjoy the wide variety of work I am exposed to, which is often at the cutting-edge of the industry.
2020 achievements: Luis has very strong problem-solving skills and continuously seeks opportunities to improve and gain efficiencies through challenging established working practices. Luis recently worked on a project that required complex modelling of produced water discharges from offshore installations in relation to the risk-based approach (RBA). The findings from this work provided the necessary technical landscape to inform the regulator's update of the UK RBA guidelines.
Congratulations Luis, well-deserved award winner!
Thibaut Rawlings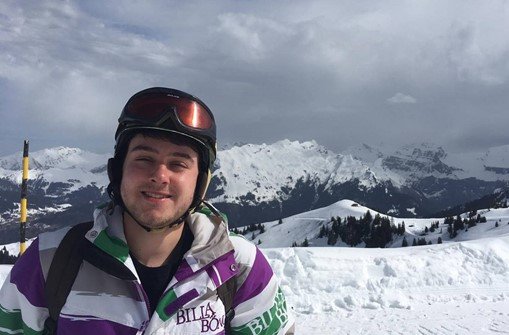 Bio: I joined Genesis in 2018 to build on my CFD experience. Since then, I have become a competent CFD engineer and have pursued my passion for combining CFD with other Multiphysics tools. The most exciting aspect of my role is being able to work on different projects where there is a requirement to include novel techniques and broaden my technical knowledge. This brings daily challenges that fuel my interests and enhances my development as a professional engineer.
2020 achievements: Thibaut's' development of his skills and knowledge in 2020 led to the expansion of the group offerings and capabilities including downstream industry, energy transition, unique upstream technologies. Thibaut took the initiative to learn completely new software tools and very successfully contributed to the execution of two projects within the downstream business unit that led to cost efficiency and improved financials of the projects.
Congratulations Thibaut, well-deserved award winner!
Our biggest asset is our people, and we are very proud of our winners, as well as continuing Tim's legacy within Genesis.
Get in touch
If you require more information, please contact your local Genesis representative.
General enquiries
If you require more information, please contact your local Genesis representative.