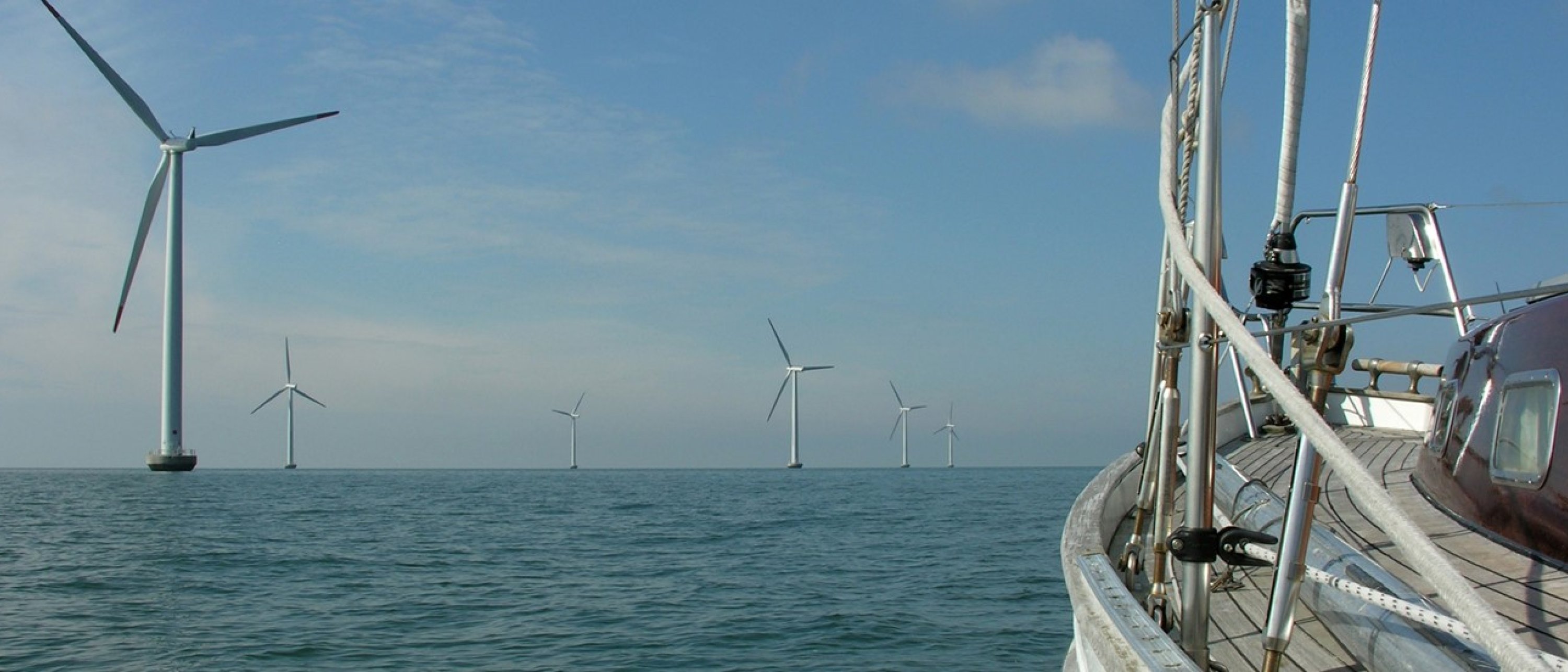 A Moonshot for Offshore Wind
A one-of-a-kind offshore floating system for an offshore energy kite wind technology demonstration.
Customer: Confidential
Project location: Norway
Project execution locations: 
Houston TX USA – Project Management, Engineering for Naval Architecture, Structures, Mooring Design, Installation / Marine Operations, and Procurement / Subcontracting
Aviles, Spain – Spar fabrication (subcontract and technical oversight)
Gismarvik, Norway – Spar upending, solid ballast, outfitting and integration with Makani winch deck and energy kite.  Power barge outfitting.
Hywind Demo Metcenter Offshore, Norway – Spar and power barge mooring, umbilical hookup, and marine operations during kite testing
UNDERSTANDING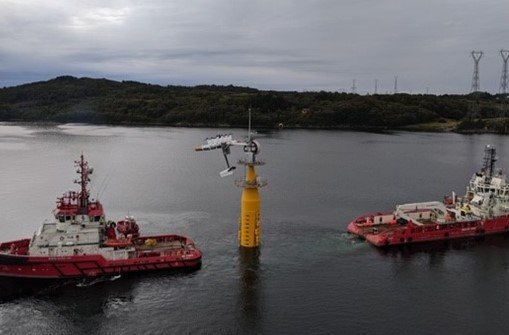 This project was a strategic opportunity for Genesis to work with the main client from the "tech giant" world, later joined by a major in the offshore oil/gas / renewable energy sectors. 
The main client brought an unorthodox mindset and limited offshore experience to mix with Genesis' classic offshore oil & gas floating substructure delivery and execution. 
The client's initial spar with one mooring line was redesigned by Genesis to become a minimally stiffened spar hull with three mooring lines for safe and effective handling of global motions with heel up to 300 while the kite was flying under design conditions.  The minimally stiffened spar lead to subcontracting with a pressure vessel/suction pile fabricator for hull construction to meet schedule and budget. 
Genesis reorganized a traditional offshore delivery and installation execution organization to meet the client's aggressive testing schedule before inclement weather would shut down testing operations offshore Norway. 
Both client and Genesis adapted to each other's expertise and style to produce a successful offshore test platform and partnered to bring energy kites to offshore environments for the generation of renewable, carbon-free energy.
To successfully deliver the project, Genesis has undertaken:
Engineering for the spar including:

Naval architectural analyses for pre-service, global performance, and mooring design
Structural analyses for upending, solid ballasting, operational loading, and equipment outfitting
Electrical/electronic engineering and component specification
Marine operations engineering and procedure development

Procurement of spar, structural outfitting, electrical materials, and mooring system (procurement and rental components)
Construction oversight of the spar and spar platforms
Transportation to Norway and management of inshore marine operations including launch, upending, solid ballasting, and integration (spar and winch deck/kite)
Offshore installation and hook-up of the spar, power barge, and umbilical (electrical and fiber optics)
Management of offshore marine operations for the technology demonstration tests
Decommissioning by lifting topsides and "beaching" the spar for scrapping
We leveraged our extensive engineering, fabrication, and installation expertise with floating structures to build this one-of-a-kind offshore floating system and install it offshore Norway in breakthrough timing - six months from contract to installation. Genesis utilized a cost-efficient multi-center execution model – the spar was engineered in Houston, fabricated in Spain, and installed in Norway. 
Get in touch
If you require more information, please contact your local Genesis representative.
General enquiries
Send us your enquiry and we will direct it to the appropriate team.