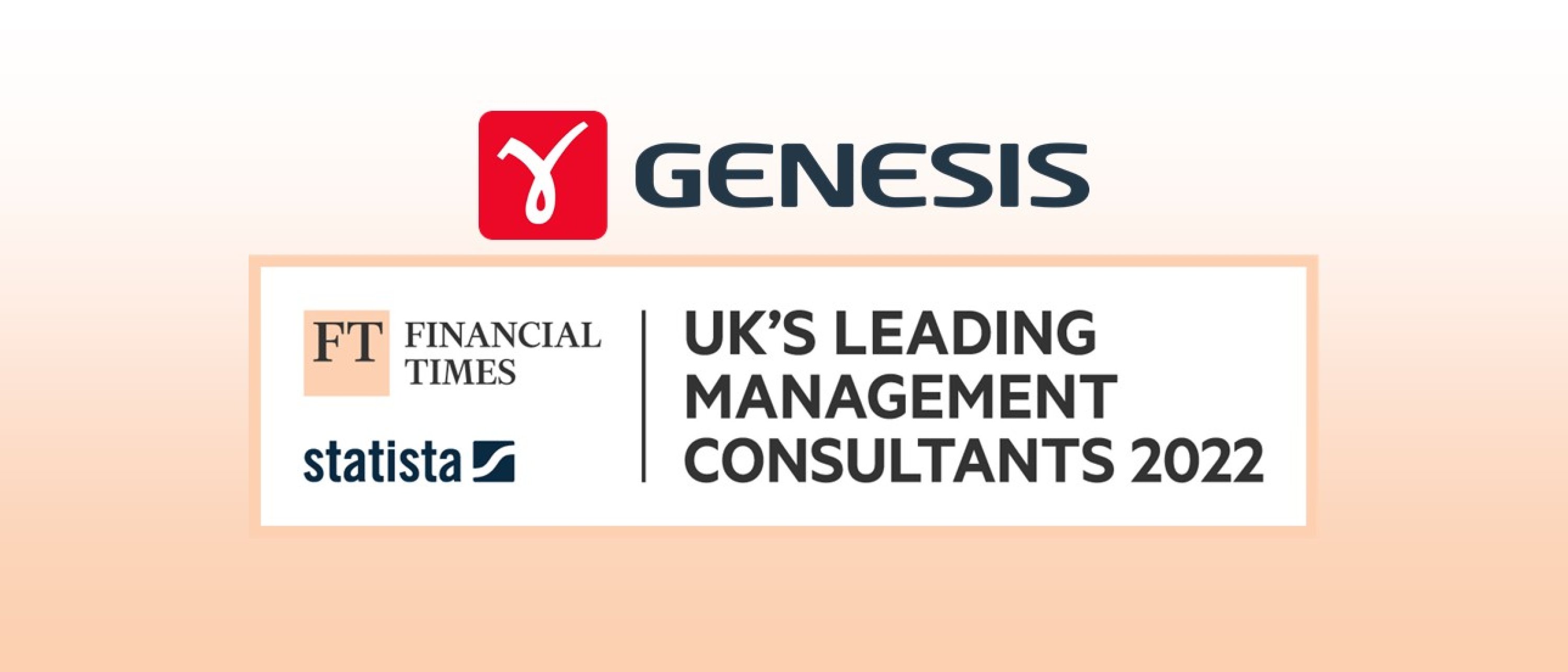 Genesis ranked as top consultants by The Financial Times
Genesis has been named one of the United Kingdom's top consultancy firms for three years in a row
Genesis has been named one of the United Kingdom's top consultancy firms for three years in a row, in a survey for a globally respected business publication. The Financial Times, often known as the FT, gave Genesis a bronze award in its UK's Leading Management Consultants 2022 rankings.
We're thrilled to be recognized by the Financial Times as one of the UK's top consultants for the third year in a row! This award demonstrates our commitment to being our client's trusted advisor, and the exceptional dedication of our employees, who now number over 800. I'm very proud of Genesis and our people. This award is very well deserved.
The results are based on two surveys by market researchers at the data company, Statista. One uses feedback from clients, while the other uses consultants' evaluations of their peers.
Gold, silver, and bronze ratings are awarded to firms and networks in different categories according to how often they are recommended.
Do you want to speak directly to our team?
You can browse our locations or send a message using the contact us form, both available on our Contact page.
General enquiries
For more general queries, please use this field to send a message and we will direct it to the appropriate team.