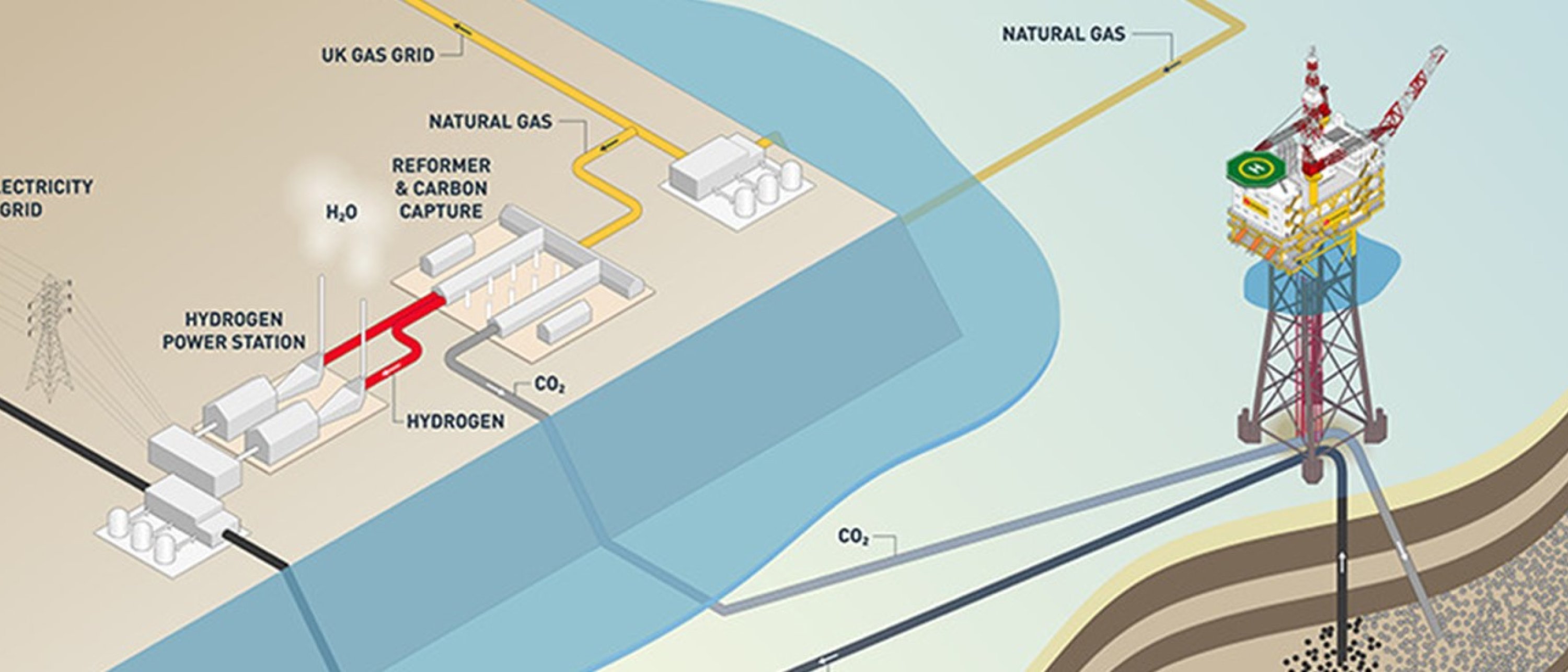 Wednesday, October 6, 2021
Archive - Acorn Carbon Capture and Storage (CCS) feasibility studies receive UK government funding
LONDON, February 25, 2019 — The Government of the United Kingdom (UK) recently announced funding of studies for the UK's first Carbon Capture and Storage (CCS) project. The Oil and Gas Authority UK has awarded its first carbon dioxide (CO2) appraisal and storage license as an independent regulator.
The award has been made to Pale Blue Dot Energy for the Acorn Carbon Capture and Storage (CCS) Project.
Genesis, TechnipFMC's upstream engineering advisory firm, and TechnipFMC Process Technology, carried out the screening and feasibility studies for the capture of CO2 at St Fergus, Scotland, the re-use of Atlantic pipeline, and technology assessments for natural gas reformation to hydrogen. Genesis and Pale Blue Dot Energy, are currently undertaking scope for a European Union Project of Common Interest (PCI) funded by the Connecting Europe Facility (CEF), and by both the UK and Scottish Governments and Pale Blue Dot Energy, to define the CO2 compression and conditioning facilities, and the extension and re-use of existing unused subsea infrastructure.
The project plans to develop further to sequester CO2 collected pre-combustion by the reformation of natural gas to hydrogen. The Acorn project is also intended to expand into the import of CO2 by tanker through Peterhead, Scotland, and via excess pipeline capacity from the industrial central belt of Scotland.
Acorn CCS is a low-cost, low-risk carbon capture and storage project, designed to be built quickly, taking advantage of existing oil and gas infrastructure and a well-understood offshore CO2 storage site. The lease option is a precursor to a full storage lease and allows Acorn CCS the opportunity to continue the detailed studies required to progress the deployment of large-scale, cost-effective CO2 transport and storage infrastructure in the Central North Sea. Learn more on Pale Blue Dot Energy's website.
Nello Uccelletti, President of TechnipFMC's Onshore/Offshore business, stated: "We are very proud of this achievement in the field of Carbon Capture and Storage. We strongly support Pale Blue Dot Energy in ensuring the UK's readiness to meet the recently reasserted Government ambition to have deployed CCS in the UK by the mid-2020s".
About TechnipFMC
TechnipFMC is a global leader in subsea, onshore/offshore, and surface projects. With our proprietary technologies and production systems, integrated expertise, and comprehensive solutions, we are transforming our clients' project economics.
We are uniquely positioned to deliver greater efficiency across project lifecycles from concept to project delivery and beyond. Through innovative technologies and improved efficiencies, our offering unlocks new possibilities for our clients in developing their oil and gas resources.
Each of our more than 37,000 employees is driven by a steady commitment to clients and a culture of purposeful innovation, challenging industry conventions, and rethinking how the best results are achieved.
To learn more about us and how we are enhancing the performance of the world's energy industry, go to TechnipFMC.com and follow us on Twitter @TechnipFMC
Get in touch
If you require more information, please contact your local Genesis representative.
General enquiries
Send us your enquiry and we will direct it to the appropriate team.