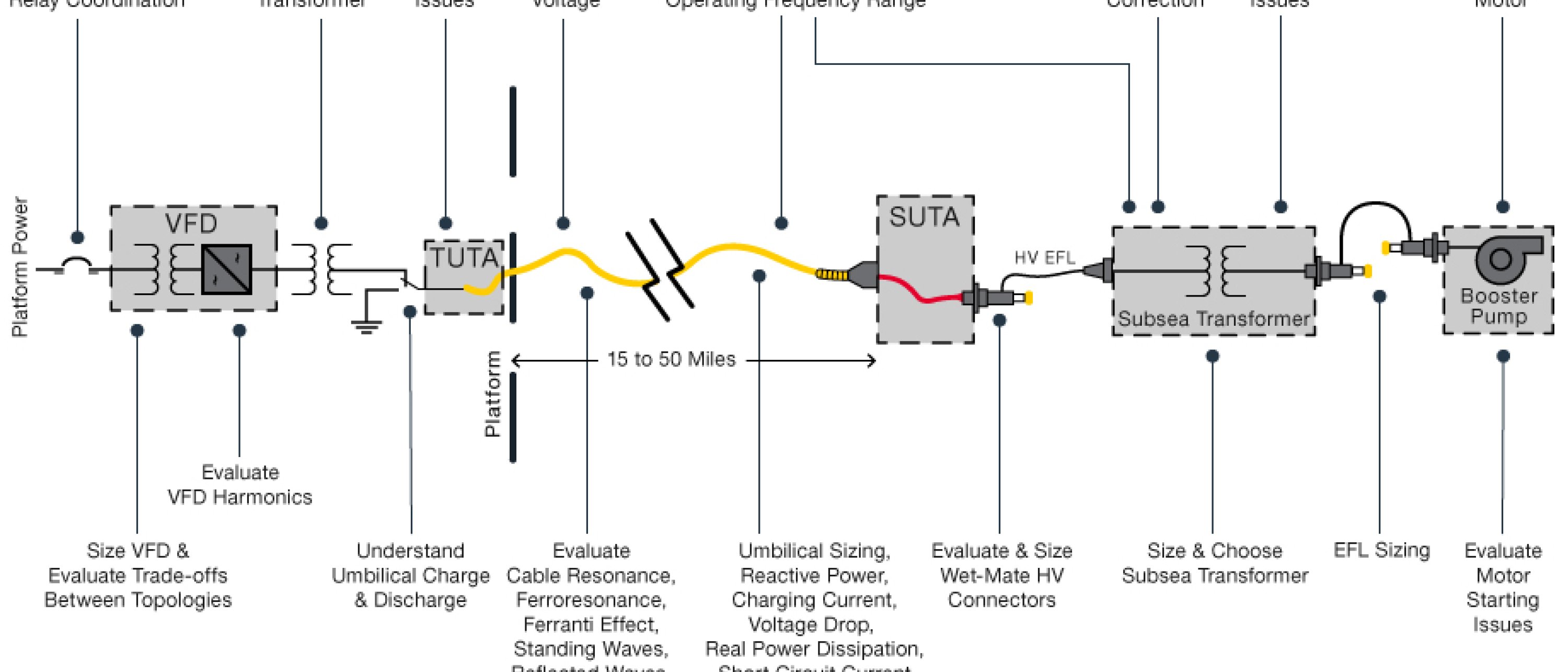 Genesis offers experienced personnel, state-of-the-art tools and proven expertise to ensure the success of subsea processing and boosting projects for brownfield and greenfield applications.
Our extensive knowledge about the various subsea processing technologies available in the market and experience in such projects allow us to guide and support subsea processing and boosting developments through the entire project lifecycle.  
We can take any project from the initial early phase concept identification through selection, specification and delivery as well as ongoing operations support and eventual abandonment activities. This includes any and all levels of project management services that the project may require. 
Subsea processing systems have proven to be a mean to enhance field economics by maximizing recovery, increasing production and reducing costs. We therefore thrive to analyse subsea processing options from a global perspective by considering their impacts on the topside and subsea systems as well as on the reservoir behaviour.  
Our range of abilities covers the primary expertise related to subsea processing and boosting projects as well as associated research, development and technology transfer: 
Overall System Configuration   

Technology screening and selection (including pumping, gas/liquid separation, compression, water disposal, sand and solid separation) 

System engineering: full-field approach by integrating it with the subsurface, subsea production and control systems as well as the topside system.  

Agnostic/independent production impact assessments 

Assistance to assess and navigate delivery for early qualification and testing of technologies (TRL <6)  

 Subsea FEED : Detail technical requirements ,evaluate potential execution risks, estimate investment and schedule costs.

Assessment for life extension in retrofit brownfield applications  

Analysis and design of complete and comprehensive power delivery systems to meet subsea processing and boosting demands. This includes reactive power, transient voltage, VFD topology and associated complex grounding issues. 

IMMR impact/vessel support and service agreement planning 

Commissioning support. 
This system approach is achieved by involving our experts in various fields ranging from subsea process, flow assurance, structure, installation, subsea/topside instrumentation, controls to subsea/topside power systems.